McLaughlin's Alley is back in action!
McLaughlin's Alley bio for Irish Fest
McLaughin's Alley is a four-piece band that performs in venues and at events all over southeastern Michigan. We do covers of pop hits and Irish favorites as well as our original songs. The vocals are backed by 12-string guitar, bass, drums and flute. McLaughlin's Alley consists of Tina Paraventi (vocals, guitar), Maureen Paraventi (vocals, flute), Norm Andresen (vocals, bass, guitar) and Stuart Tucker (drums). We are sometimes joined by Rebekah Poxson (vocals, ukulele) and Connor Fischetti (violin). We also have an acoustic trio version. McLaughlin is the maiden name of Tina and Maureen's mother, Mary.
You can find us online at:
https://www.facebook.com/McLaughlinsAlley
https://www.youtube.com/channel/UCW79rVyQsIzmzs5EvWuLKGA
After a long, pandemically challenged downtime, we are happy to announce that we have upcoming gigs!
Catch us next at: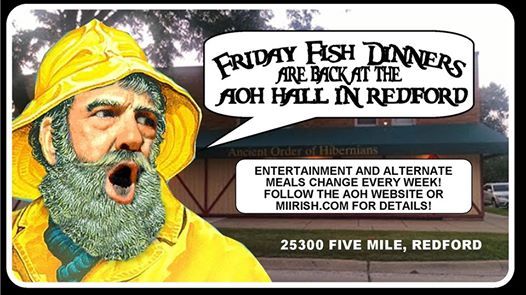 AOH in Redford Township. 25300 Five Mile Rd. (between Telegraph and Beech Daly). We'll be serving up the music while the good people of the AOH serve up one of their delicious, all-you-can-eat fish dinners. Safety is a priority: Covid restrictions are in place (but there's room for you!)
Date: May 8, 2021
Time: 7-9 p.m.
__________________________________________________________________________________________________________
Ypsi Alehouse. 124 Pearl St. in Ypsilanti. Check out the best brewpub in Ypsi and sample some of their imaginative microbrews. We'll be performing outdoors in the Washington Street Beer Garden.
Date: Saturday, June 5, 2021
Time: 8-10 p.m.
More dates TBA. This damn pandemic can't last forever.
To book us, contact Tina at tparaventi@comcast.net.
HELP US RECORD OUR NEXT CD! We've got a bunch of original songs ready to be immortalized in a recording studio. Your contribution – large or small – will be greatly appreciated. Click here to go to Paypal and send a little something to tparaventi@comcast.net.
From our 2019 St. Patrick's Day performance at the Up North Craft Bar in Livonia:
At Bakers of Milford:
At Beacon Park / Detroit:
Connect with us!
Like us on Facebook and check out our videos on YouTube. (Click here to view the When I Can't Sleep video featuring George Clooney.)